J.Lo poses nude, Ricky Martin's nephew drops incest charges, and more celeb news | Entertainment
Jennifer Lopez poses naked on her 53rd birthday
Jennifer Lopez is feeling "happier than ever" as she poses naked on her 53rd birthday.
The pop superstar tied the knot with Hollywood actor Ben Affleck in Las Vegas earlier this month and admitted that she feels "amazing" as she posed naked to celebrate the launch of her skincare cream line JLo Body.
She told PEOPLE: "I am the age I am, but I feel amazing and happier than ever. I feel like I'm just at my halftime right now and just getting started."
J. Lo – who rekindled a relationship with Ben back in 2021 after a break of almost 20 years – explained that her new husband prefers it when she has "nothing on" and ditches the make-up in favour of a more natural look.
WWE CEO Vince McMahon retires amid allegations of sexual misconduct
Vince McMahon has retired amid allegations of sexual misconduct stretching back decades.
The WWE CEO, 77, had already stepped down from his role at the body pending an investigation into accusations he paid women hush money after having affairs with them.
A claim he raped a female referee in his limousine has also resurfaced.
Announcing on Friday (22.07.22) he was quitting the industry he built, McMahon said via a statement released through his attorney: "As I approach 77 years old, I feel it's time for me to retire as Chairman and CEO of WWE."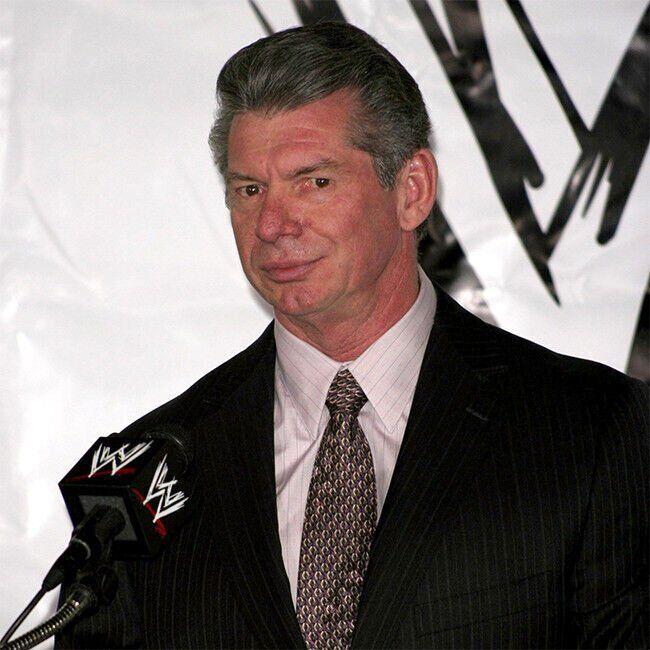 Ricky Martin's nephew, 21, drops incest and abuse claims against singer
Dennis Yadiel Sanchez, 21, had filed a temporary restraining order against Martin on July 1, alleging he had a sexual relationship with his uncle who he said had become abusive and stalked him after their alleged relationship ended.
The 50-year-old 'Livin' La Vida Loca' singer vehemently denied the allegations and portrayed Sanchez as a troubled young man suffering severe mental health problems.
A Puerto Rican judge dismissed the restraining order on Thursday (21.07.22) at Sanchez's request.
Martin appeared in court via Zoom but reportedly stayed silent.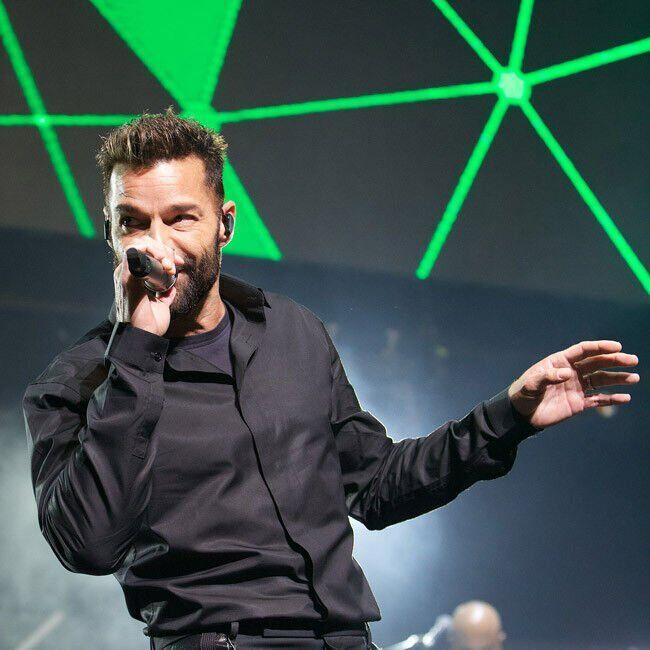 ***
Catch up with more celeb news here:
A former stripper is selling a pair of underpants she claims Prince Harry gave her on his famous night out in Las Vegas in 2012.
Kanye West shocked fans with a one-song performance at Rolling Loud festival in Miami, despite having pulled out of his headline slot.
Kate Moss can "tell a wrong 'un from a mile away" after she "ran away" from a modelling job when she was told to take her bra off when she was just 15 years old.
Penn Badgley has opened up about some of the raunchy scenes he had to shoot for hit Netflix show You and admitted faking solo sex acts is more awkward than filming with another person.
Kid Cudi stormed off stage after being hit in the face with a bottle at the Rolling Loud Miami festival in Florida.
Big Bang Theory creator Chuck Lorre files for divorce from Arielle Lorre and cited "irreconiclable differences" as the reason for the split.
Martha Stewart's peacocks have been killed by coyotes and the businesswoman is now planning to have extra fencing put around her New York farm as a result.
James Caan's cause of death has been revealed as a heart attack, according to documents obtained by TMZ.
Demi Lovato "rarely'" thinks about drugs anymore after struggling with addiction on and off over the years.
Bruce Willis could be seen smiling as he danced along to Lizzo with his daughter Mabel despite his health struggles.
Kim Kardashian and Pete Davidson are taking their relationship seriously and working hard to spend time together despite their busy schedules.
Jillian Michaels and DeShanna Marie recently eloped to Namibia, after first getting married on July 11 at a Miami courthouse, according to PEOPLE.
Idris Elba has revealed is an avid showerer and spilled all about his and wife Sabrina's self-care routine.
Andrew Lincoln and Danai Gurira will reprise their roles as Rick and Michonne Grimes for a new AMC+ series in 2023, which will replace the Rick Grimes movies that were announced when Lincoln left the show in 2018.
Bill Murray – who is a frequent collaborator of Wes Anderson's – was due to reunite with the director to shoot 'Asteroid City' in Spain in 2021 but his role had to be recast after Bill contracted COVID-19.
Keke Palmer has revealed she '100 per cent' believes in aliens.
Gwyneth Paltrow insists she is happy ex-boyfriend Ben Affleck has married Jennifer Lopez.
Renée Zellweger is reportedly making a comeback as Bridget Jones – with a son in tow.
Johnny Depp has filed an appeal against the $2 million defamation compensation awarded to Amber Heard.
Ivana Trump's funeral is estimated to have cost at least $152,575 (£127,000.)
Selena Gomez quietly ended a secret relationship.
Kardashian family friend Faye Resnick says Tristan Thompson is "disappointing" but she has vowed to be there for Khloe Kardashian.
Zooey Deschanel didn't believe it when she was told Prince wanted a cameo role in 'New Girl'.
Daniel Kaluuya had just weeks to learn how to ride a horse for his role in Jordan Peele's new film 'Nope'.
Megan Thee Stallion has joined forces with fellow rapper Future to release her new single 'Pressurelicious.'
Fireboy DML thinks he will "definitely" be a part of music history after collaborating with Ed Sheeran on hit song 'Peru.'
Billie Eilish is hoping to make a new album "in the next year" but has released a surprise EP titled 'Guitar Songs'
Prince George's ninth birthday has been marked with a new portrait of the young royal.
'Buffy The Vampire Slayer' actress Sarah Michelle Gellar has joined the cast of the upcoming 'Teen Wolf' spinoff 'Wolf Pack'.
Shonka Dukureh, one of the stars of the new Elvis film, has died aged 44.
Misty Copeland gave birth to a baby boy in April.
Drake and Suede Brooks' friends think they'd make a "cute couple".
A Dave Chappelle show in Minneapolis was cancelled just hours before the comedian was due on stage, after protests about his controversial jokes.
Lady Gaga's choreographer Richard 'Richy' Jackson has been accused of toxic behaviour by 10 dancers.