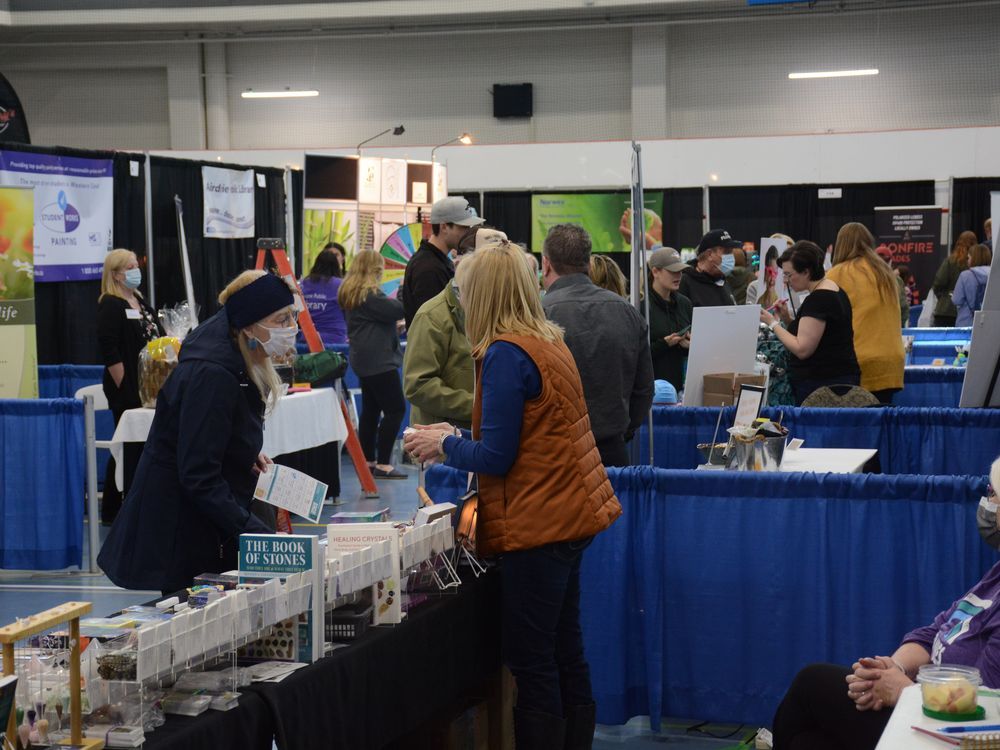 Home and Lifestyle Show kicks off Saturday
Article content
This Saturday, the Airdrie Home and Lifestyle Show is making a return, showcasing nearly 200 local businesses and featuring a plethora of food, entertainment and shopping for the whole family. 
Article content
From April 29 to 30, a $5 entry fee will get you a pass to see what various businesses and organizations in and around Airdrie have to offer, with opportunities to win prizes, show bucks, and see what entertainment is in store on the stage. 
Airdrie Chamber of Commerce Executive Director Marilyne Aalhus said a packed show is anticipated, with something to be enjoyed by the entire family. 
"Our booths are sold out and our exhibitors are all ready to go. Our entertainment schedule is going to be very family oriented, so we're excited to have some of the cute things come back," said Aalhus. 
"Christopher Cool the Magician is always a pleasant experience, and Allan the Alpaca is taking the stage. It's going to be fun for people of all ages," she said. 
Article content
New additions to this year's show include the Maker's Market, which showcases small local businesses that offer hand-crafted and baked goods. 
As well as plenty of food options from vendors, Food Trucks will also be on-location at Genesis Place for those who may get a little peckish. 
Folks can take their chances in the Money Tunnel to earn some show bucks to spend on some shopping. 
Aalhus said the Maker's Market has a lot in store for its first year being featured at the show. 
"We had a great response from different makers. There's everything from food to aesthetics," said Aalhus. 
"There are plenty of vendors that will be on-site with the products they've created themselves." 
With everything new taking place this year, Aalhus said folks can expect something unique from this year's Home and Lifestyle Show. 
Article content
"This is one of the biggest events in our community, and we always try to evolve and improve," she said. 
"The exhibitors themselves are bringing tons of variety—there's different samplings that will be had at the show, and there's tons of value to coming out and supporting local." 
Magician Christopher Cool and Allen the Alpaca will be joined by the Nose Creek Players and Elements Dance Co. on the entertainment stage throughout Saturday. 
The Nose Creek Players are returning Sunday as well, and Ambition Performing Arts is offering a performance as well. 
The first 250 attendees each day can get their hands on a free goodie bag, and the first 50 attendees each day can have their entry cost covered for free. 
Still, for those who aren't early birds, entry costs only $5, and kids 12 and under can enter for free. 
The show runs on Saturday, April 29, from 9 a.m. to 5 p.m., and on Sunday, April 30 10 a.m. to 4 p.m.
More information about the Home and Lifestyle Show along with a full schedule of entertainment can be found at the Airdrie Chamber website.