Celebrity podcasters start a conversation with other famous folks [Unscripted column] | Entertainment
I spent part of the Memorial Day weekend reconnecting with a familiar podcast and discovering a new one.
The two have in common mature, famous people interviewing other famous people in an entertaining way. Both are hosted by actors new to the arts of interviewing and podcasting. But the mission statements of the two are very different.
The familiar podcast is "SmartLess," featuring witty actors Jason Bateman, Will Arnett and Sean Hayes. It was a podcast born of the pandemic — and their friendship — and one that, honest to God, helped get me through the early months of the lockdown by providing some new laughs each week.
The new podcast is "Wiser Than Me," in which "Seinfeld" and "Veep" actor Julia Louis-Dreyfus, 62, has begun talking to women in the arts who are in their 70s and 80s in order to learn and pass on some of her elders' hard-learned life lessons.
Actually smart
"SmartLess" came into being when Bateman, Arnett and Hayes were in the early months of pandemic lockdown and created the podcast via Zoom — titled to poke fun at their own feigned lack of knowledge. The concept is so simple but, three years on, still very entertaining. One of the three hosts surprises the other two with a famous mystery guest, and the other two are forced to come up with questions and interesting conversation topics on the spot.
The chemistry that emanates from within the comfortable friendship of the three hosts is a part of the podcast's charm. They swap showbiz anecdotes and engage in good-natured ribbing of each other; mild insults, Arnett has said, are the three friends' "love language."
The trio can be puerile at times, and sometimes raunchy. But the belly laughs they gave me during those weird, confusing early pandemic months were invaluable; I'm grateful to them all.
The hosts are all clever and quick with a quip. Arnett is loud and almost incorrigibly curious about everything and everyone. Bateman adds a world-weary cynicism and faux-smugness to the proceedings. And Hayes is the nice guy everybody likes.
When the mystery guest is game to play along, entertainment ensues.
Celebs from Will Ferrell to vice president Kamala Harris and from Melissa McCarthy to Paul McCartney have guested on the podcast.
Back in 2020, "SmartLess" quickly made its way onto most-popular and best-of-the-year lists, and celebrities began advising each other to try to score a spot as a mystery guest.
I've been reconnecting with "SmartLess" because the podcast temporarily took a new form: The hosts went on a six-city tour early last year, with a new documentary series, "SmartLess: On the Road," capturing their travels — and the new element of a live audience — as the result.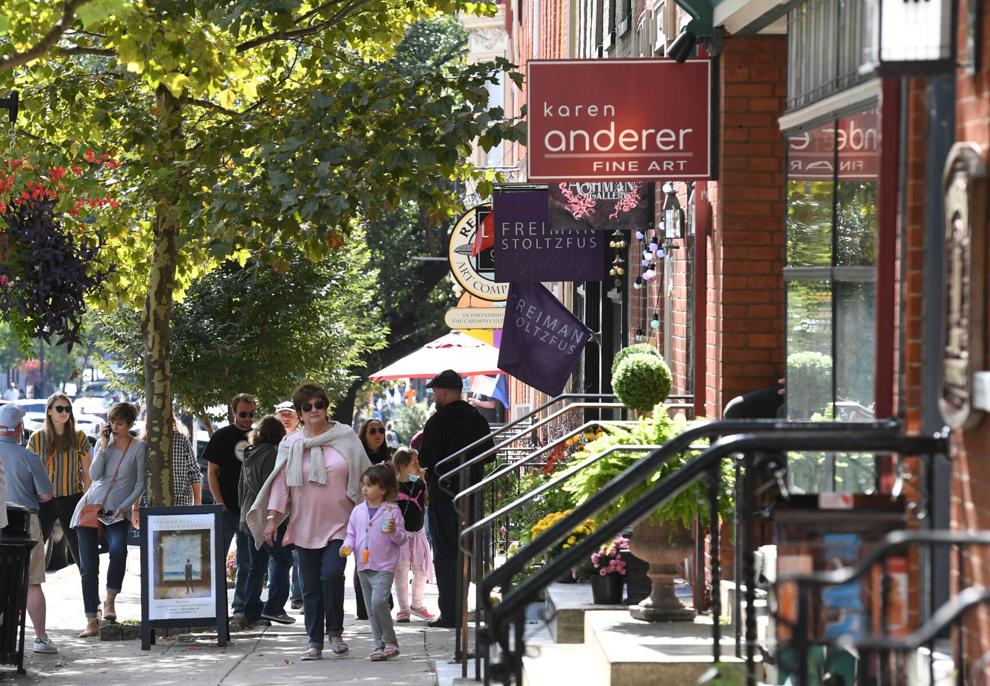 I'm most of the way through watching the six episodes, shot in black and white, on the Max streaming platform (formerly HBO Max).
After a couple of years of interacting over Zoom, the trio gets the chance to talk for hours in hotels, on flights and backstage at their theater venues, and hear surprising new stories about each other's backgrounds. There are some particularly touching moments during a conversation on an airplane in which Bateman recalls the anxiety of doing well in school as a child actor so he could renew his work permit and keep bringing in income for his family. Arnett talks about several physical-labor jobs he held before he got famous, and how it has informed his attitude on life. And Hayes shares the chaos of his childhood after his father left the family of five little kids, and the challenges of coming out to his family as a gay man at age 18.
I won't identify all their high-wattage, surprise guests — comedians, actors, TV hosts, one celebrity businessman and a well-known musician — that make their tour audiences from Brooklyn to Los Angeles scream and cheer and two of the hosts yell "Oh my God" at the in-person reveals. Let's just say that Bradley Cooper and Jennifer Anniston are just there to make brief cameos; they're not even the main guests.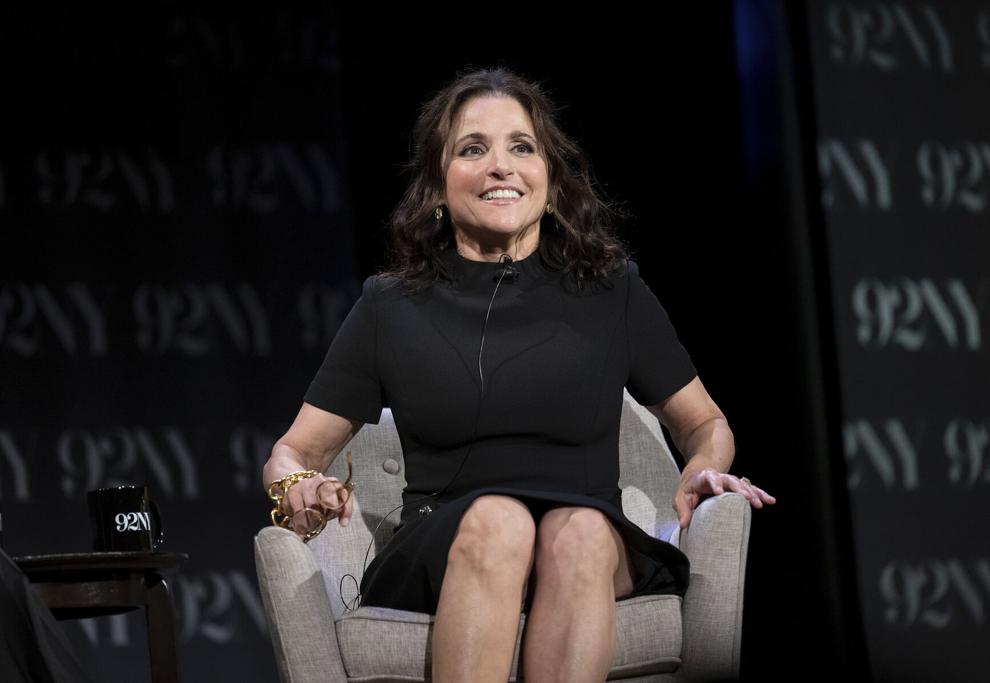 Seeking wisdom
There have only been a few episodes of Louis-Dreyfus' podcast released, but she's chosen some great older women in the arts with whom to talk to about aging, relationships, motherhood and more.
The multi-Emmy winner says she believes capturing the wisdom these women have to offer, for posterity, is important.
Louis-Dreyfus has interviewed writer and professional curmudgeon Fran Lebowitz, 72, about the positives of holding grudges and being friends with people older than you, about the pain of losing those people and about how the only truly wise person she has known was her longtime friend, the late author Toni Morrison.
Jane Fonda, 85, talks of the importance of keeping a strong body as we age, how she learned to stop feeling pressured to please men in order to feel successful and complete, and how she feels driven to engage in environmental activism in this final chapter of her life.
Author Isabel Allende, 80, talks about how having a daughter permanently cured her of feeling profoundly lonely, and the importance of kindness and patience within marriage at this stage of her life.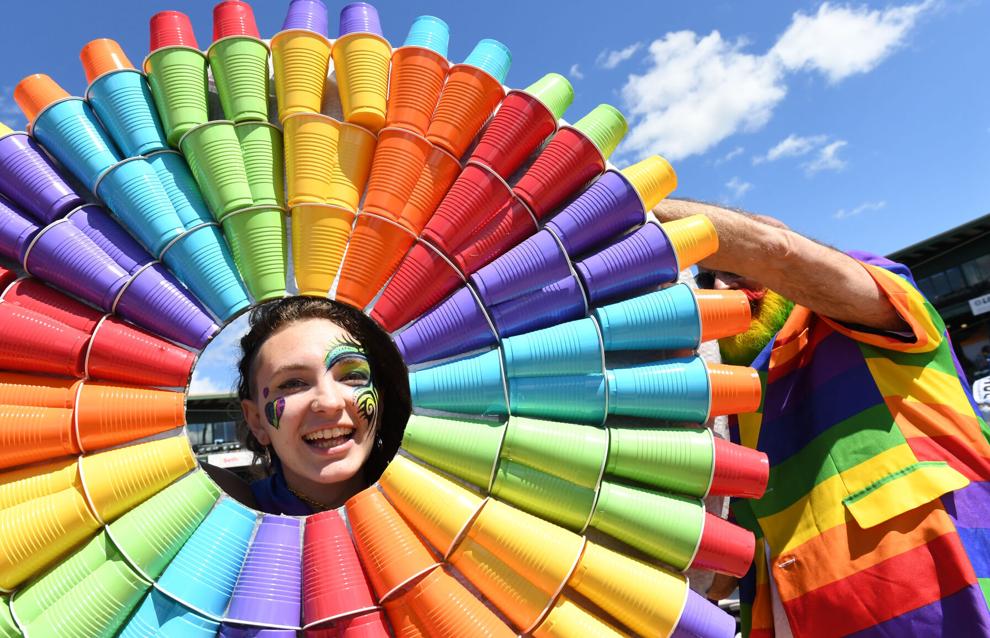 Future episodes promise interviews with singer Darlene Love, comedic icon Carol Burnett, author Amy Tan and clothing designer Diane von Furstenberg.
There are a couple of rough edges to Louis-Dreyfus' interview technique; she spends a lot of air time enthusiastically agreeing with her guests. But she's smart, funny and curious, and that goes a long way toward making the podcast both entertaining and valuable.
Both of these podcasts are free to stream, but you can get episodes a week early if you subscribe to their podcast companies.
Be warned that there's spicy language in both of these shows. But if you enjoy hearing unexpected stories from showbiz royalty or words of wisdom from those who've lived a full life in and outside the arts — and don't mind a few curse words — you'll be rewarded, as I have been, with a few hours of great entertainment.
"Unscripted" is a weekly entertainment column produced by a rotating team of writers.