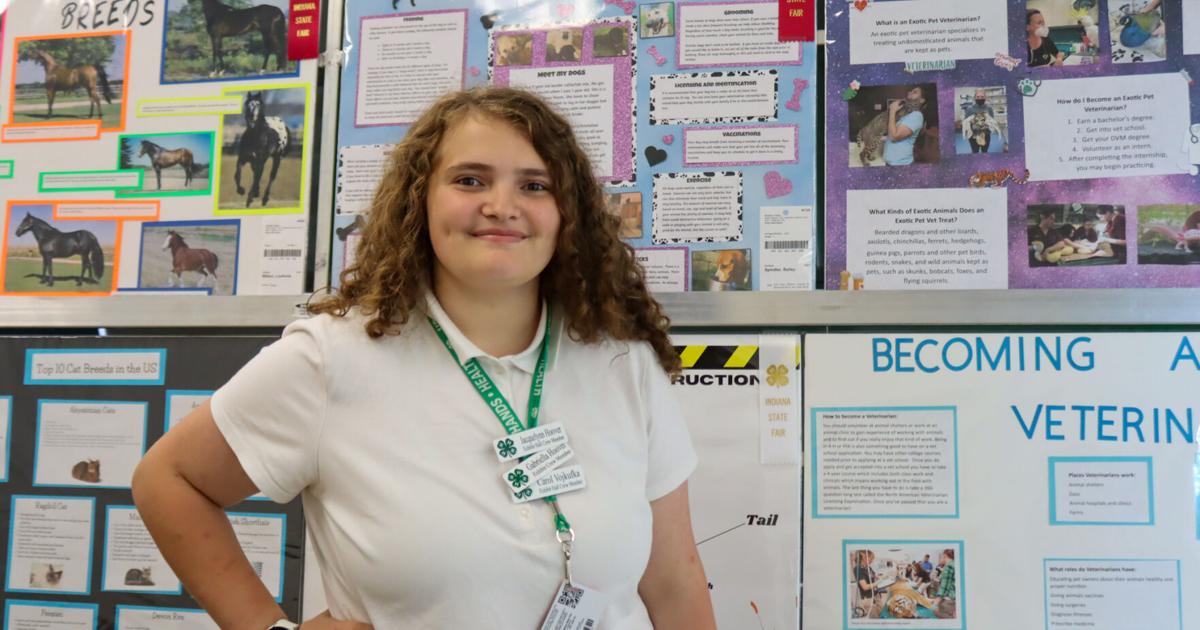 Animal showing and arts and crafts are just the tip of the 4-H iceberg | Features
You've heard of the classic 4H activities—animal showing, arts and crafts—but have you heard of the more … eclectic ones?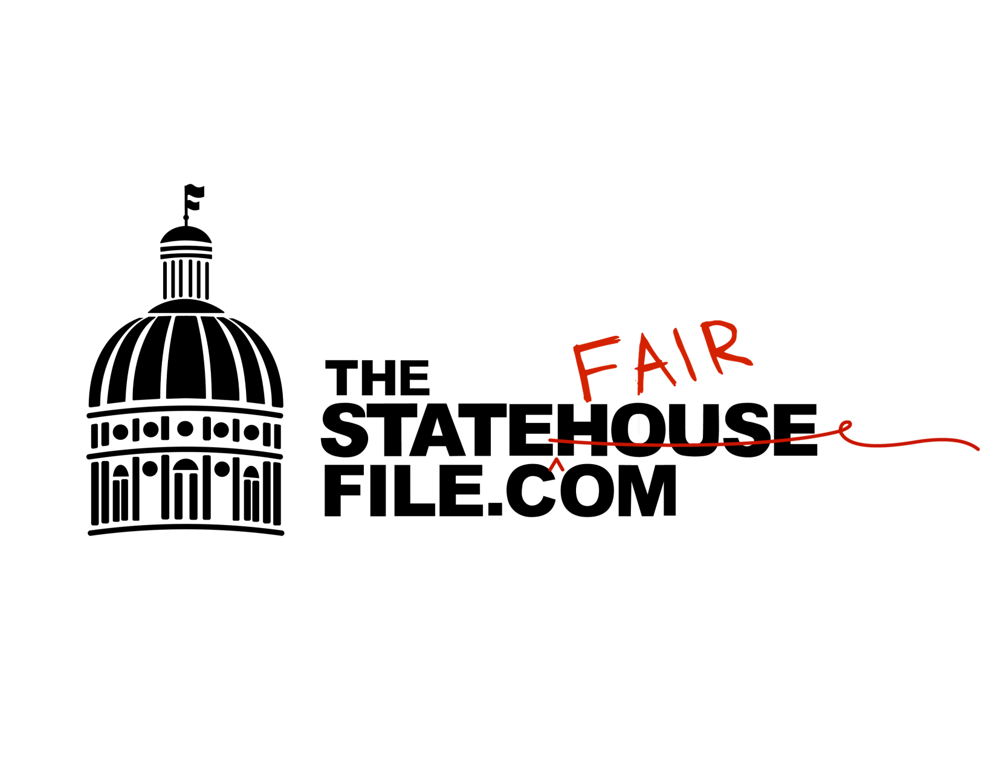 Kids can spend months working on projects related to their passions—anything from tractor safety to educational posters to Lego dioramas are on the table.
Wanda Meade, a 16-year-old 4-Her from Kosciusko County, followed that path in order to experience new things.
"This is my first year. I never knew about it until a friend told me about it," she said. "I show dairy, poultry, and rabbits."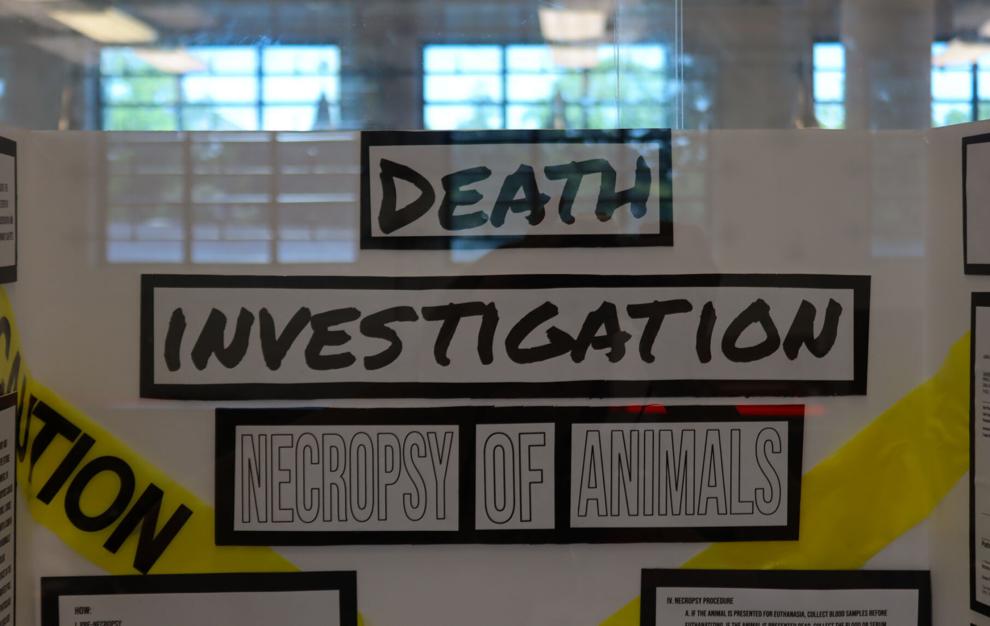 Cory Scott's daughter dreams of becoming a veterinarian or a veterinarian nurse. He was in the 4-H Exhibit Hall at the Indiana State Fair looking at her project related to her future career. 
"This year we had an interesting case … We had to do a necropsy," Scott said. "That got her interested in learning what is a necropsy and how it is performed. She bagged and tagged him, got him down there.also loves to learn new things. She and her older sister have been putting together projects for several years. She has since decided she wants to pursue a career in 4-H.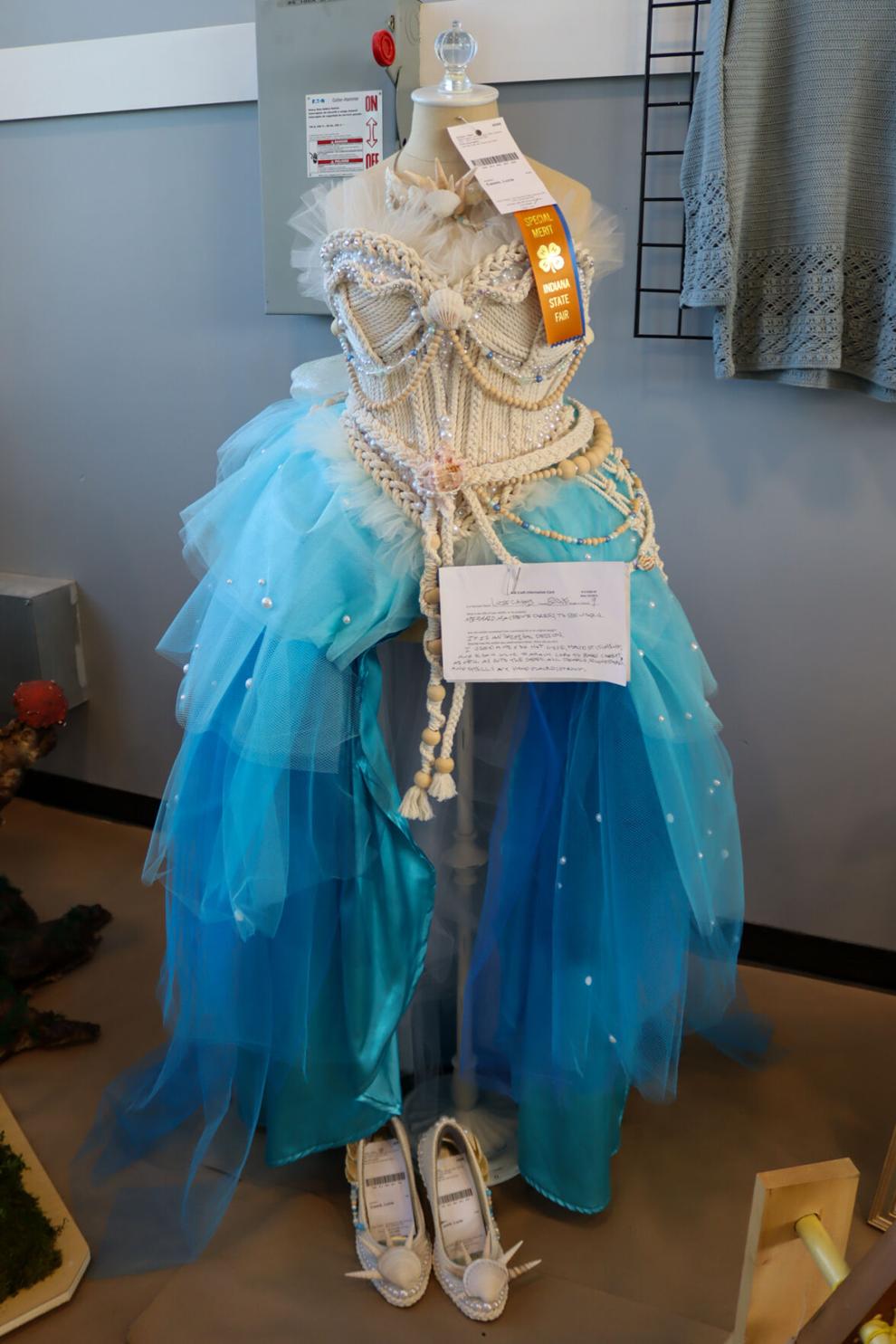 "My motivation is I want to learn. There isn't much enjoyment in just researching and making a poster," Hoover said. "But it is fun getting the final result."
Hoover does five posters a year spread over three different categories: health, child development and leadership. Her favorite project was a special-interest county project on board games.
"My first one was on board-game manufacturing, and my second one was on how board games help your mental health," Hoover said. "I have one that other people liked a lot that was over the childhood development on my family. It was based around a clock with a synopsis of their age, name and a list of things that other people said about them."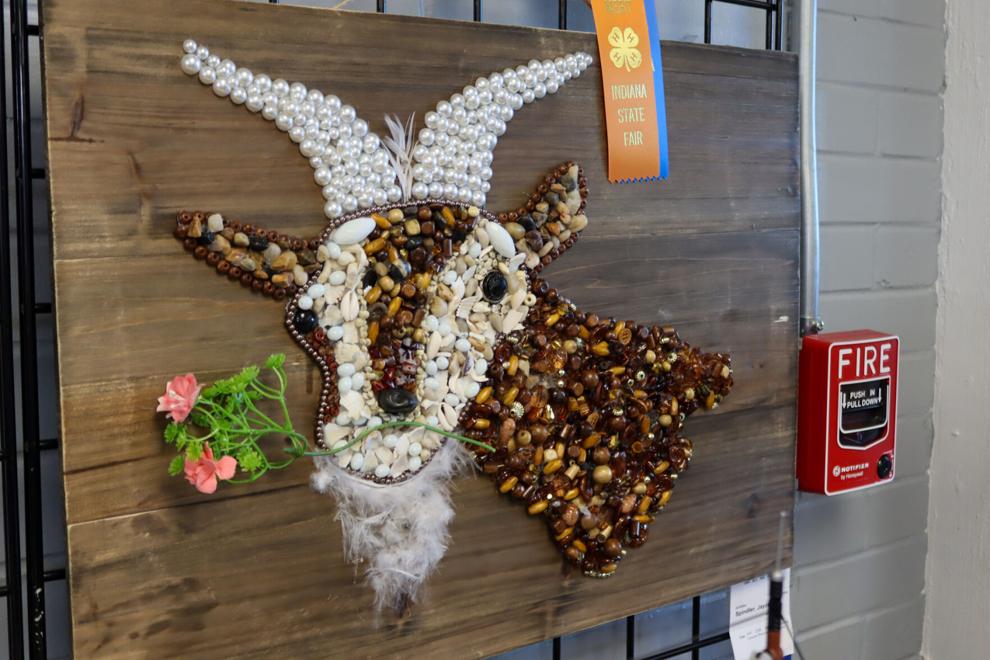 4-H projects help a student learn skills useful in the real world. Hoover's sister now works for an electric company as a social-media specialist, using skills she learned from the posters. Similarly, Scott learned needed information about his livestock from his daughter's poster.
"She learned a lot on it. It is one of those areas of veterinary science that people don't want to think about … but is a hugely important part," Scott said. "Without those results, we didn't know why it happened and what concerns there could be with mom longterm."
While the door is wide open for topics to choose from, 4-H offers some uniquely specific categories.
"Weirdest 4-H category? Llama craft," Hoover said. "It is mostly needle felting with wool, but there are also other things that are just shaped as llamas."
Regardless, there is one thing in common—kids want to follow their passions in an educational way.
"My daughter, she's always been an odd duck, fascinated by the biology and science of life," Scott said. 
For three weeks in summer, The Statehouse File pauses politics to focus on that other great state spectacle: the Indiana State Fair. Look for daily coverage through Aug. 20. Media outlets may use TSF content for free just by retaining the name of author and outlet. For more information, email [email protected].
Maggie McGuire is a reporter for TheStatehouseFile.com, a news website powered by Franklin College journalism students.