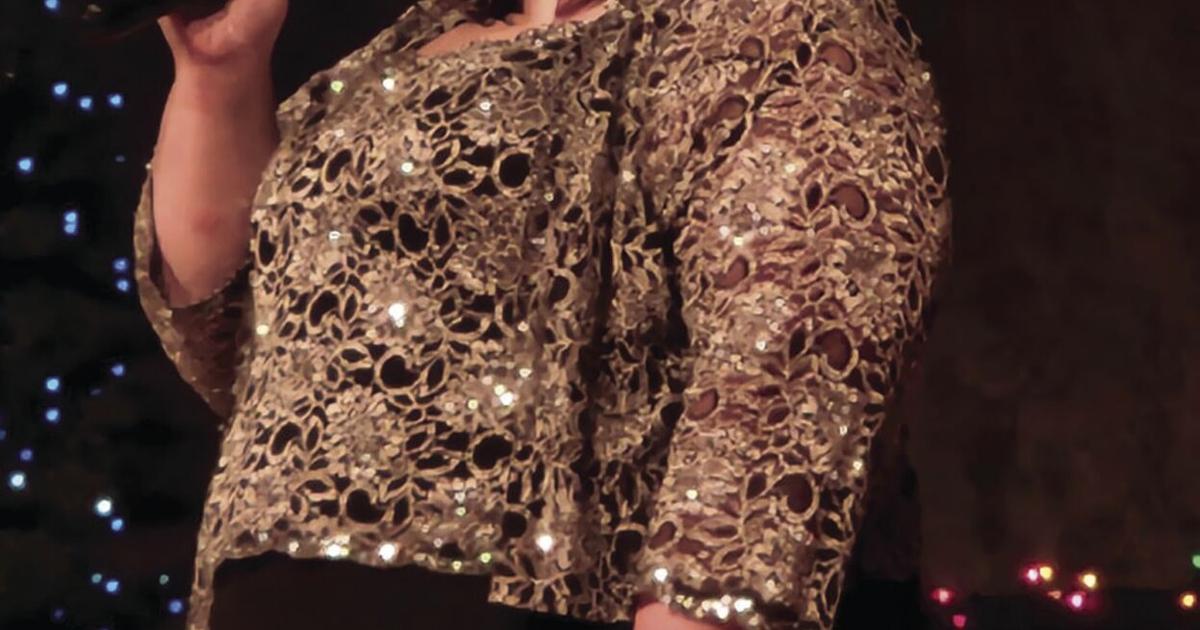 14th Annual Community Christmas Show gets audience on its feet | Entertainment
OSCODA — "That's not how it went in rehearsal," was the mantra for the 14th Yearly Community Christmas Display held at the Shoreline Players Group Theater. The irony was that as Master of Ceremony J.D. Hock told the viewers, there was no rehearsal. The demonstrate was executed on Friday and Saturday nights.
The range display, that was totally free to the group, involved singing, dancing, jokes and magic tips and culminated with Santa reading through Twas the Night time Prior to Christmas, adopted by a laser light display.
Hock kicked off the display by singing the Elvis Presley vintage "Blue Christmas." He was adopted by Rebecca Collier who sang "Oh Holy Evening." Cher Nentwig lightened the mood with "Walking in a Winter season Wonderland." Homer Claus, Santa's brother, also acknowledged as Tim Curtis, sang "Have You a Merry Very little Xmas."
Danica Markey, a member of the Shoreline Players Youth Drama Affiliation (SPYDA), sang a children's favourite, "I Want a Hippopotamus for Christmas." Renee Diener acquired some audience users up dancing with "Rockin' About the Christmas Tree"."
Amy Merrick experienced some technological complications with the audio technique when she tried using to engage in piano and sing "I Wonder as I Wander." Right after the sound troubles were settled she began about and was equipped to complete the track with no any further more troubles.
Homer Claus came back on stage to sing "Let It Snow." SPYDA customers joined Collier on stage for "Rudolph the Pink Nosed Reindeer". Prior to the intermission, SPYDA members gave a quick performance of Polar Express.
Following the intermission, Magician Mike Maturen, who has been accomplishing magic for the previous 51 years, performed a amount of magic methods with the assist of viewers customers. Maturen focused his functionality to his father who had a short while ago handed absent at the age of 92. Maturen's daughter, Rebecca Maturen took the stage to sing a heartfelt rendition of "How Great Thou Art."
Robert Diener performed poems he experienced programmed into his personal computer. Owen and Danica Markey sang a duet and Nentwig, Diener and Santa took the phase to sing "Do You Hear What I Listen to."
The Christmas demonstrate wrapped up with Santa looking through Twas the Night Just before Xmas. At this position audience members were being warned that the application was about to get loud and vibrant. A handful of minutes had been presented for individuals who are bothered by loud noises or brilliant lights to leave. The finale was a laser light-weight display created by Eric Joseph.
Hock advised the audience that previous SPYDA customers have gone on to conduct on Broadway. SPYDA members who carried out in the 14th Yearly Xmas Display incorporated: Dominic Conley, Anorah DeGraff, Liam DeGraff, Delilah Fouchey, Elizabeth Fouchey, Iris Heramb, Danica Markey, Lincoln Markey, Owen Markey, Maci McDougall, Piper McDougall, Roonie McDougall, Sloane McDougall, Gage Miller and Isaac Moore.
The Xmas Exhibit crew integrated Rebecca Collier, Justin Collier, Tim Curtis, Renee Diener, Greg Gjerde, J.D. Hock, Eric Joseph, Eric Koppen, Danica Markey, Nicole Markey, Owen Markey, Chelsea Miller, Sue Miller, and Tammie Wilson. Audio was generated by Coral Miller DeGraff. Sue Miller was the producer and director Eric Joseph was the stage supervisor and Greg Gjerde was the production engineer. Chelsea Miller generated the SPYDA performance of Polar Categorical.
Period sponsors for the Shoreline Players are STS and Kalitta. Impending performances in 2023 consist of Every person Loves Opal and Gaslight. Auditions for Everyone Enjoys Opal are remaining held Jan. 12, 13 and 14 at 5 p.m. The audition packet is obtainable on the Shoreline Gamers website. Performances for the clearly show will be held on March 4, 5, 10, 11 and 12.